"SONATA in B flat minor", is a continuation of the Andrzej Jagodzinski's  journey on the classic/jazz border you could hear on previous CD's of Trio.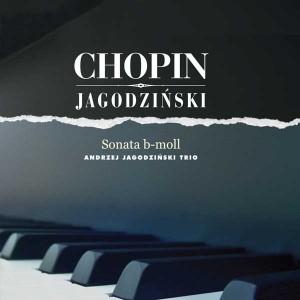 This time Jagodziński follows the whole form of the Sonata adding his sensitivity and passion.
Chopin's Piano Sonata in B flat minor with the well known Funeral March performed by Andrzej Jagodzinski Trio is an innovative approach to the classical music.
Andrzej Jagodziński – piano
Adam Cegielski – bass
Czesław "Mały" Bartkowski – drums
Recorded at Studio Sound and More, Warsaw, 2008
Sound and mastering by Tadeusz Mieczkowski
CD available at – http://kulturalnysklep.pl

1. Grave. Doppio movimiento.


2. Scherzo

3. Marche funebre


4. Finale presto


5. Nocturn f minor op. 55 no 1